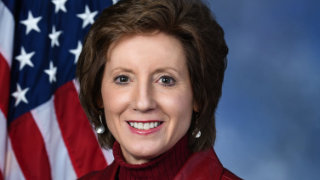 On Friday, November 19th the House was able to pass President Biden's nearly $2 trillion social spending bill, now moving on to the Senate where it will need the support of all 50 Democrats to pass, one of the last opportunities for sweeping legislation before 2022. Republican representing Missouri's 4th district, Congresswoman Vicky Hartzler is planning her run for Senate in 2022 and shares her ideas for change like her bill to end the selective military service registration as a way to abolish an unnecessary and costly system. She breaks down the difficulty some Americans are facing with higher prices due to inflation, why she believes the Democrats' social spending bill moves the U.S. in the wrong direction, and her confidence in the GOP's success in the 2022 midterms.
As Americans get ready for the Thanksgiving holiday this week, some may notice that this year's holiday season may be a little more expensive. With ongoing inflation, the price of gas and groceries has gone up and many people are getting their gift shopping done earlier to avoid delays from the ongoing supply chain issues. But, how bad is it, and will it last for long? Associate Editor at the Wall Street Journal John Bussey weighs in on America's economy, the impact of inflation, and if it's here to stay.
​​Plus, commentary by Media Research Center Vice President Dan Gainor.