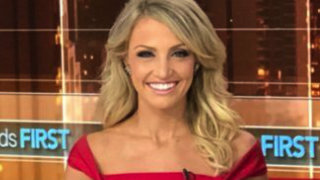 Co-Host of "Fox and Friends First" Carley Shimkus joins Fox Across America With Jimmy Failla to discuss the recent change in strategy by certain Democratic leaders when it comes to getting tougher on criminals. House Speaker Nancy Pelosi and San Francisco Mayor London Breed have both addressed the spike in violent crimes major cities across the country are experiencing. Breed thinks it's time for her city to get more aggressive in its approach to illegal activity, while Pelosi blames "an attitude of lawlessness" for the spike in crime.
According to Carley, there's a clear reason for this sudden change in tune.
"The moment is that the wealthier areas started getting hit by smash and grab robberies. That is the only difference now, especially in San Francisco, the Mayor there London Breed, she's finally going to crack down on crime. Why? Well because finally these smash-and-grab robberies are in the Neiman Marcus' and the high-end stores, and so I'm sure her donors are starting to go, okay now you have to do something about it. So she's starting to crack down. That's just a working theory but that's the only thing that I can think of that has changed between now and three months ago when crime was still skyrocketing."
Carley and Jimmy also talk about outgoing National Institute of Health Director Francis Collins releasing a song parody of "Somewhere Over The Rainbow", which imagines post-pandemic life.
Later, Power The Future Founder and Executive Director Daniel Turner joins the show to talk about an article he wrote detailing a $500 million loan a Biden mega-donor received to build solar panels in India. Listen to the podcast to hear what else Carley and Daniel had to say!