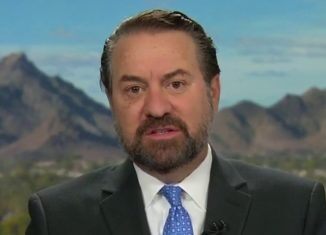 Arizona Attorney General Mark Brnovich joins Fox Across America With Jimmy Failla to shed some light on the drug smuggling crisis at the U.S. Southern border. AG Brnovich tells guest host Joe Concha drugs like fentanyl are being illegally transported in our country. According to him, this is an issue that does not just impact border states like Arizona and Texas.
"Just last week I did a press conference. We seized the highest amount of fentanyl in one seizure in the history of Arizona. Two milligrams of fentanyl can kill someone. In this just one seizure in Arizona, we seized more than a million and-a-half pills and about 20 pounds of fentanyl powder, which is about enough to make more than four-and-a-half million pills. When you think about that, think about those numbers. They're astronomical because we're talking about millions of pills. But that's not staying in Arizona. That's coming to New York. That's coming to Chicago. That's coming to Manhattan Kansas and Long Beach. It's not a crisis. This is truly a manmade catastrophe."
AG Brnovich also explains to Joe why he has decided to run against Arizona Democratic Senator Mark Kelly.
Fox News Anchor Julie Banderas also stops by to weigh in on President Biden's plan to combat the Omicron variant of COVID-19. Later, Texas Republican Congressman Pat Fallon calls into the show to discuss his state's plan to continue building a wall on the Southern border without federal funds.
To hear what else Julie, AG Brnovich and Rep. Fallon had to say, listen to the podcast!