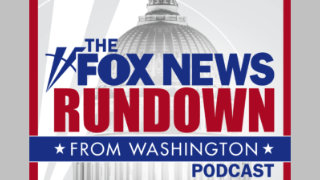 With the year coming to an end and the midterm elections fast approaching, 2022 is certain to be a significant time for President Biden and the Democrats to fight to maintain control of Congress as Republicans head towards November with high expectations. Against the Grain columnist at National Journal and Fox News Radio Political Analyst, Josh Kraushaar joins to break down why 2022 will be an influential year for U.S. politics. He explains how the Biden administration and Democrats started the year with successes before making various legislative missteps, why the Build Back Better bill is unlikely to be compromised on, which Senate and House races will be the most closely contested in 2022 and whether former President Trump will reveal his 2024 intentions in the coming year. ​​
Last week, President Biden signed two bills into law that aim to address the health issues thousands of U.S. veterans are facing as a result of their exposure to burn pits. Fox News National Security Correspondent Jennifer Griffin joins to explain the ways the Biden administration and Veteran Affairs have been pushing to help veterans impacted by burn pits, the influence that raising awareness had for making progress on the issue, and how the burn pit controversy may change the way the military examines practices potentially harmful to servicemembers' health.
Plus, commentary by New York Post columnist Karol Markowicz.