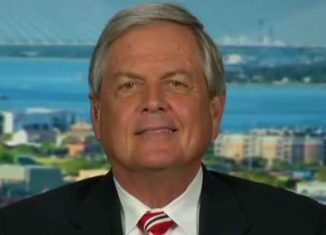 South Carolina Republican Congressman Ralph Norman joins Fox Across America With Jimmy Failla to share his thoughts on the Democrats' attempts to change the filibuster in an effort to pass federal voting reform legislation.
In a letter to colleagues, Senate Majority Leader Chuck Schumer said democracy is under threat due to state- level changes to voting access. He stressed that now is the time for the Senate to "adapt" and evolve". According to Rep. Norman, this push to reform the filibuster goes against what Schumer himself has stood for in the past.
"Schumer in 2005 said it's a doomsday for Democracy if you eliminate it. In 2017 he again came up and said the same thing. He's a hypocrite. They're doubling down. It's all politics for them. They saw what happened in Virginia and they feel the pulse of the people. You cannot go out in the public, and once the public knows the specifics of the bills that they're trying to pass and sell it because they get it. They get it now particularly."
Jimmy and Rep. Norman also point out the flaws in President Biden's strategy for fighting COVID-19.
Earlier, Arizona Attorney General Mark Brnovich makes his return to the show. He brings attention to the humanitarian crisis at the U.S. Southern border, an issue he claims is not getting talked about enough. Listen to the podcast to hear what else Rep. Norman and AG Brnovich had to say!