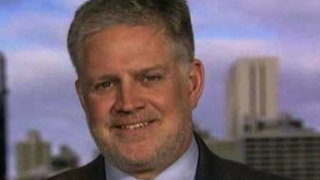 Georgia Republican Congressman Drew Ferguson joins Fox Across America With Jimmy Failla to dispute the often-repeated claim by President Biden and other Democrats that there is voter suppression happening in his state.
Earlier this month, Biden went down to the Peach State to sell his party's voting rights bills. According to some Democrats, lawmakers in Georgia and certain Republican-controlled states are trying to make it more difficult for racial minorities to cast a ballot. Rep. Ferguson says this could not be further from the truth.
"Look at the number of people that are voting. Look at the steps that the legislature has made, common sense reforms that have made it easier to vote in Georgia. They've simply done more to secure the vote and to make sure that your vote counts the day that it's cast. I think it's a pretty disingenuous argument and shortsighted on the part of the Democrats to say that this is racially motivated and that we're trying to suppress the African American vote when we have a significant number of African Americans living in the State of Georgia that are now moving to the Republican Party because they know that the failed policies of the Socialist Democrats are hurting them and their families."
Rep. Ferguson also explains why he is confident in the Republicans' strategy heading into the midterm elections later this year.
Plus, Arizona Attorney General Mark Brnovich returns to the show, and tells Jimmy about his painful experience watching the Arizona Cardinals lose to the Los Angeles Rams in the wildcard round of the NFL playoffs. He also talks about the consequences of the Biden administration's lack of intervention when it comes to illegal immigrants crossing the U.S. Southern border.
Listen to the podcast to hear what else Rep. Ferguson and AG Brnovich had to say!