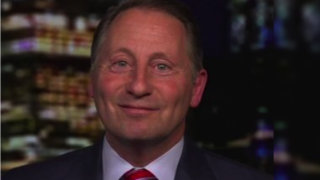 Former Westchester County Executive and Republican candidate for Governor of New York Rob Astorino joins Fox Across America With Jimmy Failla to share more details about a story he helped uncover involving illegal immigrants secretly being released into the Empire State.
He was able to obtain video footage of federal contractors flying migrants into the Westchester County Airport in White Plains, New York. A White House official has responded to the bombshell report, saying, "there are no such things as secret flights." The same official also emphasized that the footage shows unaccompanied minors being transported. Rob says it is patently false to claim they were the only ones being released.
"It's not just unaccompanied kids, like they're trying to make it to tug at our hearts and all this other stuff. I saw them directly, I have video. I also have video of the unaccompanied adult males coming off those planes, getting into buses and being driven down to Portchester, New York, which is on the border near Connecticut and right next to the airport, into a Costco parking lot, opening the bus doors and out they go into waiting cars to God knows where. The story that it's just kids is a complete and utter lie."
Plus, Rob explains why he thinks New Yorkers are not on board with many of Governor Kathy Hochul's policies.
Retired U.S. Army Captain Sam Brown also stops by to talk about why he is running for Senate in Nevada, and some of the important issues affecting people in his state. Later, comedian Dave Landau and Jimmy discuss cancel culture and how their profession has been impacted by it.
Listen to the podcast to what else Capt. Brown, Rob and Dave all had to say!