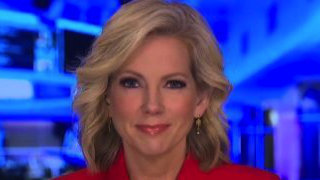 Anchor of "Fox News At Night" Shannon Bream joins Fox Across America With Jimmy Failla to discuss the future of the Supreme Court following Justice Stephen Breyer's official retirement announcement.
During an event at the White House on Thursday, President Biden praised Breyer for his 27 years of work on the Court. He also reaffirmed his commitment to nominating a Black woman to fill the vacancy. Shannon says she does not foresee a drawn-out Senate confirmation process for whichever person the President selects to sit on the bench of the highest court in the land.
"It's an election year so everything's contentious, whether it needs to be or not. Some of these folks are super highly-qualified, they've got years on the bench, they're on the shortlist. When you think about the frontrunner, Judge Ketanji Brown Jackson, she was voted through by the Senate less than a year ago, including votes from Republicans. It's going to be very hard for them when they don't have the numbers to mount any serious defense to a fully qualified, experienced person who is well respected like Judge Brown Jackson."
Shannon also weighs in on the timing of Breyer's retirement announcement and why it was reportedly leaked.
Co-Host of "Outnumbered" Emily Compagno stops by to talk about the recent crime wave that's hit New York City, and the impact it's had on small businesses. Plus, Co-Host of "Fox and Friends First" Todd Piro pays a visit to the studio to break down the AFC and NFC Championship games with Jimmy.
To hear what else Emily, Todd and Shannon all had to say, listen to the podcast!