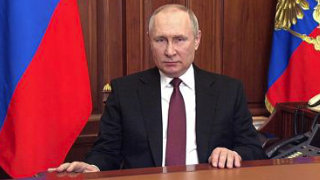 Russia has invaded Ukraine and Boortz sounds off on what he thinks Putin is attempting to do there and if it actually makes any sense!

Then it's time for a brief RINO hunt! Neal unpacks recent comments from Mitt Romney and Liz Cheney concerning their allegations that Donald Trump and Tucker Carlson are endorsing Putin's Ukraine Invasion.

Time to stir some puddin' y'all! Listen Below!