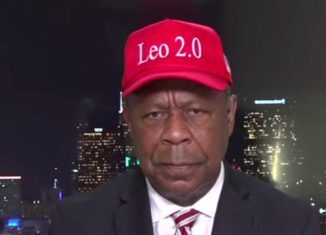 Civil rights attorney and Fox News contributor Leo Terrell returns to Fox Across America With Jimmy Failla to lambaste President Biden for doing a 180 on funding the police.
During his State of the Union address on Tuesday night, Biden insisted we need to give law enforcement officers the training and resources they need to protect our communities. According to Leo, the President changed his tune because this issue is hurting the Democrats politically.
"What an embarrassment for Joe Biden to pull this last minute, try to save his party from a disastrous midterm to lie, I'm just going to be clear, to lie about the position of the Democratic Party, defund the police. This whole country knows that Joe Biden, Kamala Harris, Black Lives Matter, AOC, all of them have tried to not defund the police, destroy the police. Basically give the keys to every Democratic city to the criminals. So it was a disingenuous statement. He knows they're in trouble, and he lied on national TV. The Democratic Party has been against supporting the police, against funding the police. It was a lie. And he had no problem doubling down on it."
Leo also gives Jimmy a hard time for not being in New York City during his highly anticipated visit.
Later, Tennessee Republican Senator Marsha Blackburn stops by to explain why the most effective way to cut off Russian President Vladimir Putin's revenue stream is to make the U.S. energy independent.
Listen to the podcast to hear what else Leo and Senator Blackburn had to say!