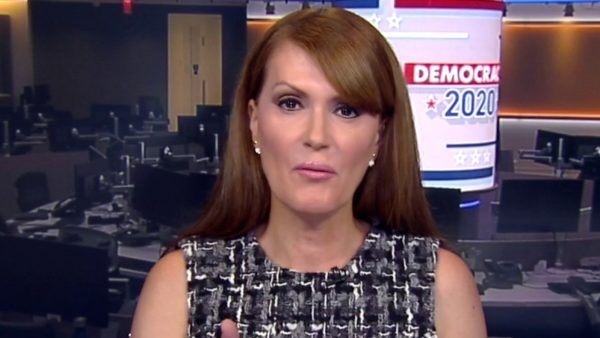 Fox Business Anchor Dagen McDowell joins Fox Across America With Jimmy Failla to shed light on how Russia's invasion of Ukraine is impacting the global oil market.
There are growing bipartisan calls in Congress to ban Russian oil imports in the U.S. as a way to cut off Vladimir Putin's revenue stream. Dagen says the restrictions the Biden administration has placed on the U.S. energy sector over the past year have only hurt domestic oil and gas production and strengthened Putin.
"Well, that's the problem is they're invested in an ideology and not a reality of how people need and use cheap and plentiful fossil fuels. But also how, and I said this a year ago and it makes me insane, the day that Biden was inaugurated, I said by attacking our energy sector, which he did do by canceling Keystone XL, that was the beginning. I know that it hasn't been finished yet. A lot of it wasn't complete. I understand all of that. But it was representative of canceling leases, canceling drilling permits, trying to shut down the Arctic National Wildlife Refuge and nominating people to positions of power who want to quote bankrupt the oil companies and starve them of funding. So that's who they are. So on day one, I said, when you damage our energy economy, which raises our standard of living and also gives us power and prosperity on the world stage, you were handing power and wealth to nations that hate us, that want to wipe the United States off the map. You're handing power and wealth to Vladimir Putin and to Iran. And I said it a year ago, and that's exactly what happened."
Plus, Co-Anchor of "America's Newsroom" Bill Hemmer stops by to discuss the latest developments in Eastern Europe. Diana also calls in to tell Jimmy how she and her mother escaped two cities in Ukraine that have been invaded by Russian troops. She provides a harrowing account of what is happening to civilians in her country.
Later, Fox Business superstar Kennedy checks in and explains why she believes Vice President Kamala Harris is in over her head right now, particularly when it comes to foreign matters.
To hear what else Bill, Diana, Dagen and Kennedy all had to say, listen to the podcast!