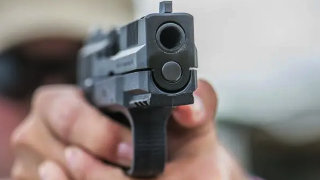 ATLANTA – Today the Talkmaster looks at an incident that occurred in Florida a few years ago wherein an illegal alien killed a Sheriff's Deputy and his K-9 Dog over a speeding incident. When this violent "immigrant" was tracked down by police, he attempted to shoot more officers, but was shot dead instead.

Then the story got interesting.

The media was naturally outraged this illegal alien was killed by police and interviewed local Sheriff Grady Judd and the county coroner over the incident. The media was not ready for the response they got.

Why? Press PLAY and find out!