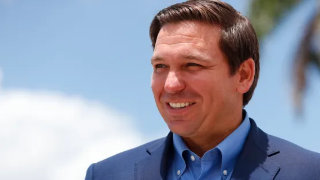 ATLANTA – California Governor Gavin Newsom is attacking Florida Governor Ron DeSantis with the very media lies that have been already debunked!

What the heck is Newsom doing, what is the point of it, and just how ridiculous is it in the first place? Guy dives into the latest examples of the left wing attack machine that has it out for DeSantis.

Is it because DeSantis is planning a run for the Presidency? Is the left out to keep him from getting re-elected as Governor? What the heck is the point of rehashing what has already been debunked?

Click "PLAY" and Find out Guy's take on the subject!