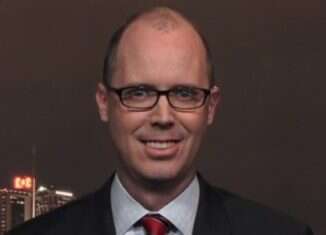 Jul 19, 2022 – Founder and CEO of The Federalist Sean Davis joins Fox Across America With Jimmy Failla to talk about why he believes Democrats are beginning to strategically distance themselves from President Biden and his administration.

"It's kind of fascinating to see what they're doing in that party. And I think a large reason for a lot of the articles you finally saw about how Biden's slipping, we don't know about Joe Biden, I think what they're trying to do is lay all of the blame for all the world's problems, not on the Democrat policies that his staff implemented for him. They're going to try and blame it on him personally and then they're going to kick him out of the way before 2024, and then they're going to usher in a new face. Maybe it's a Gavin Newsom, and say, oh, no, no, he's totally different. He didn't have anything to do with that. That was all Joe Biden's fault. I think that's what this is really about."

Sean also shares his thoughts on U.S. Assistant Health Secretary Rachel Levine calling for laws to "support and empower" youths to receive gender affirmation treatment. Listen to the podcast to hear what else he had to say!