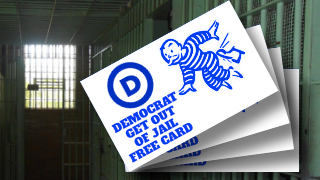 ATLANTA – Democrats are committed to enabling and assisting criminals. There's no question about it, and their latest legislative effort is proof!

The latest democrat scheme is the so called "Safe-T Act" whereby people arrested of specific criminal offenses on an official list are to be set free after arrest with no-cash bail. No big deal, right? After all this could only be for petty offenses, nothing serious.

Think again.

Here's a partial list of Non-Detainable offenses include that you can be arrested for and turned loose later without paying a single dollar of bail money:
Aggravated Battery
Arson
Burglary
Intimidation
Robbery
2nd Degree Murder
Threatening Public Official
AND MORE!

Hit "PLAY" and find out today just how outrageously UNSAFE this Safe-T Act is!