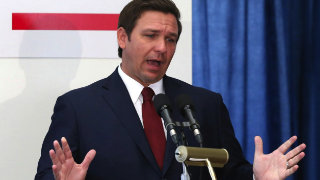 ATLANTA – Hurricane Ian has left a massive path of devastation across Florida and the state's emergency services have sprung into action under the direction of Governor Ron DeSantis. Boortz thinks DeSantis has been on top of things and has shown himself to be highly capable to the residents of Florida in the days following the storm.

Unsurprisingly, the democrats and their media myrmidons have been highly critical of Ron DeSantis' performance and have been attacking him in whenever they can, but why? Did Governor DeSantis really fail the residents of Florida or is there another reason behind the left's animus?

Hit that play button and find out on today's edition of "The Boortz Report"!