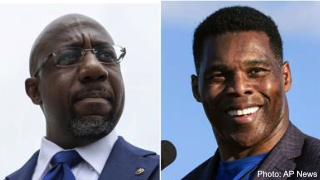 ATLANTA – Let's fire it up and get this Wednesday going with the Talkmaster and the Morning XTRA!

We'll start with CBS's confirmation of the Hunter Biden laptop's validity and the fallout this is causing. What took CBS so long?

The Georgia election run off is on and the big guns are being brought out. What does this mean strategically and why is this election still important for Georgia and the nation?

A view from Facebook jail and what it was like for Boortz.

The delight that can be found from the left losing their mind over Twitter being bought by Elon Musk will make your day, and much more with The Talkmaster!