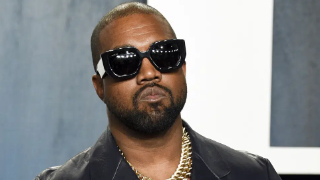 ATLANTA – Kanye's downfall continues to amaze people. His bizarre behavior, is latest finds him on "The Alex Jones Show" with a new look and a new logo for his "Presidential campaign". It's an amazing analysis of what can only be described as Kanye's "career suicide".

Queen LeBron attempts to paint Cowboys Owner Jerry Jones as a racist because of a photo he showed up in as a 15 year old bystander. Kimmer and Pete go off on this race hustling, hoopster and expose just how dumb his position is.

PLUS: Hunter laptop findings, Redneck Christmas, and more! Take a listen!