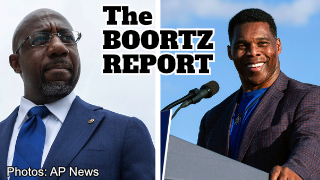 ATLANTA – There are many commercials flooding the radio and television airwaves urging Georgia voters to vote in the senate runoff for Raphael Warnock over Herschel Walker. The ads claim that Walker is a "dangerous candidate" and that Warnock is the more reasonable of the two.

There's just one problem with that assertion: It's not true.

Today, Neal breaks down why Warnock is actually the more dangerous of the two senatorial candidates and shows why having a Senateor Raphael Warnock in DC for the next 6 years spells disaster for Georgia and the country as a whole!