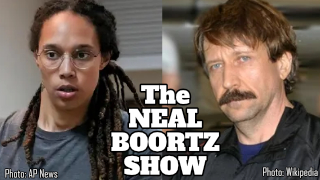 ATLANTA – Tug, Rhino and Los are joined once again by the Talkmaster to discuss some of the hotter topics in the news cycle.

We start in Buckhead with the news that the monster that stabbed a 77-year old woman to death so he could joyride in her Lexus has been caught. Neal has some opinions on that tragedy and of what should happen to the woman's killer.

Neal has returned to south Florida and gives an update on the rebuilding process. Surprise…the GOVERNMENT is holding up the rebuilding process and for some of the stupidest reasons you will NOT believe!

Finally, Brittney Griner's release is a bad joke. Neal will break down her freedom exchange with Russian arms dealer Viktor Bout and how monumentally dumb the Biden administration was for making it happen.