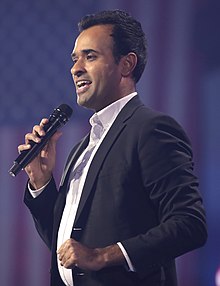 ATLANTA – If you're not familiar with Republican Presidential Candidate Vivek Ramaswamy, you're in luck because he is kicking off Janelle's candidate breakdowns.

Vivek Ramaswami is an entrepreneur who has written and spoken against big tech censorship and is co-founder of Strive Asset Management, an investment firm opposed to the environmental, social, and corporate governance (ESG) framework, for which he serves as executive chairman.

Find out more about where Vivek Stands on the issues, how he plans to govern if elected president, why he is so adamantly against wokism and MORE! Find out why vivek might just be the guy you want i the Oval Office, today on "Let's Talk About It" with Janelle King!