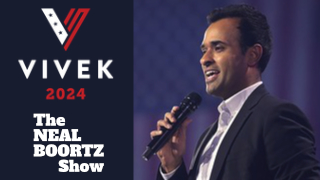 ATLANTA – Neal checks in on the road from the Country Music Capital of the World, Nashville, Tennessee! Find out what Neal has been doing there and why he loves that city.

Then, Neal gives his take on Presidential Candidate Vivek Ramaswamy. What is it about Vivek that has caught Neal's attention and at this point has the Talkmaster thinking he has his vote? Neal breaks it down!

Other topics of the day include: The state income tax, Screw Twitter, and MORE! Fire it up and get your dose of Boortz!